❤ Love is in the air with the EK Series Kiosk! ❤
What's not to love with the new affordable, sleek and slim EK series Kiosk from ForPOS?
The Posiflex Mercury EK Series kiosk is available with 15.6″ or 21.5″ PCAP touch screen display and a stylish and functional design that will blend seamlessly in any retail environment. 

The EK series kiosk offers an array of  integrated peripheral options including NFC/RFID reader, 2D scanner, and a bracket for EMV payment devices, the Posiflex EK Series can serve as an ordering or Information Kiosk to interact with customers and simultaneously help retailers to drive more demand and business.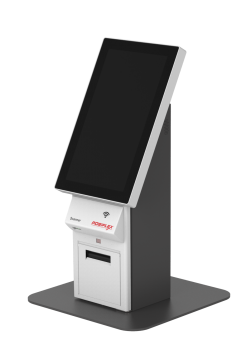 Sleek and Elegant Design
With its sleek and eye-catching design, the Posiflex EK Series offers an easy and intuitive end-user experience for customers.
Built for Easy Serviceability Engineered for single-user assembly and ease of maintenance, cable management and component replacement, the Posiflex EK Series reduces costs of deployment and service, allowing for a more rapid return investment.
Flexible Configurations Available as a floor-standing or countertop kiosk, the Posiflex EK Series is suitable for any self-service requirement and adapts to changing business needs as well as consumers' demands.
Designed for Today's Dynamic Retail Environment With integrated peripheral options including NFC/RFID reader, 2D scanner, and a bracket for EMV payment devices, the Posiflex EK Series is able to handle daily self-service applications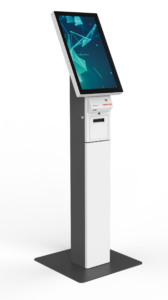 EK-2100

Key Features
21.1″ True-flat PCAP touch
Intel Bay Trail J1900,i3 or i5
64Gb SSD as standard
Up to 16GB RAM
Status Indicator
Proximity Sensor
Camera
Printer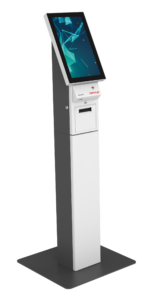 EK-1600
Key Features
15.6″ True-flat PCAP touch
Intel Bay Trail J1900,i3 or i5
64Gb SSD as standard
Up to 16GB RAM
Status Indicator
Proximity Sensor
Camera
Printer