2019 has been a huge success for the Posiflex HS Series – All-in-one
The HS series is the ideal solution when counter space is a problem. Its compact all-in-one design frees up valuable counter space and creates a clean, cable-free environment.
Aesthetics
Elegantly crafted with a compact footprint and the choice of black or white, HS Series is a compact terminal that saves space and enhances a store's aesthetics
Modular Design
Detachable modular printer design allows quick access to the components, providing convenient and efficient serviceability
Masterpiece for Your Business
A range of peripheral options available – MSR, fingerprint sensor, RFID reader, barcode scanner, thermal printer and rear customer displays.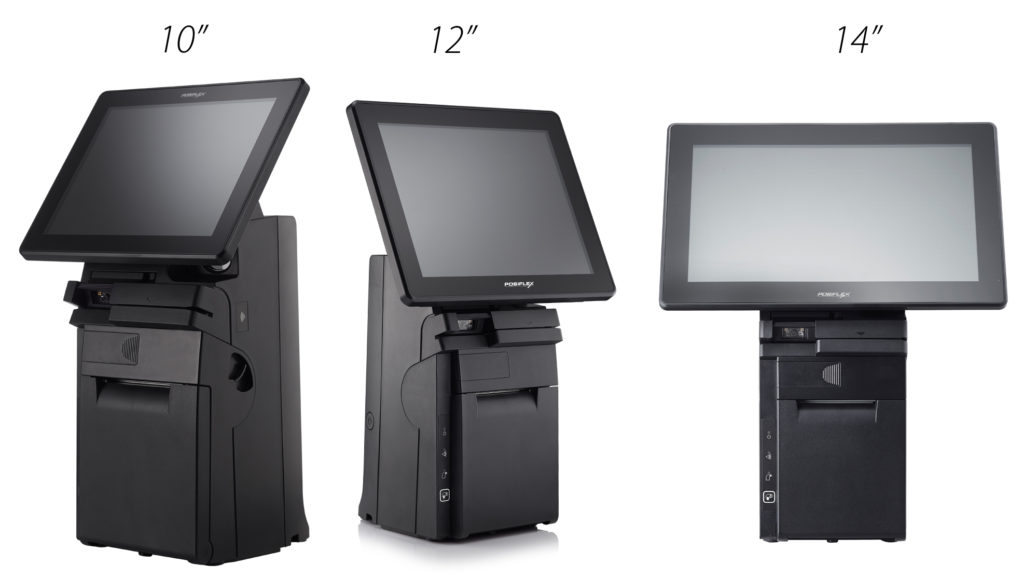 Key Features
10″, 12″, 14″ and Widescreen true-flat projected capacitive touch screen
Quad Core to i7 processor
Up to 8Gb RAM
64Gb SSD as standard
3" detachable printer w/auto cutter, 250 mm/sec (max.)
Compact, all-in-one
Tidy cable management
IP65 rated
Self-service Kiosks
Purpose-built for various self-service applications, Our kiosks can be integrated with diverse peripherals, delivering versatile performance to help business owners enhance customer engagement.